Design Philosophy
environmental strategy
We only bring quality products into the urban environment.
To do this responsibly, Street Furniture Australia implements best practices in environmental management.
ISO Certified
Street Furniture Australia maintains an Integrated Management System including the ISO certification in Environmental Management ISO 14001:2015.
The certification is used to manage the company's environmental responsibilities in a systematic manner, contributing to the environmental pillar of sustainability.
Local Manufacturing
Our entire range is made and quality-controlled in Australia, and we use environmentally sustainable processes, such as LEAN manufacturing principles, to minimise waste.
Eco-certified Timber
Our hardwood is eco-certified and sourced from local sustainably managed forests.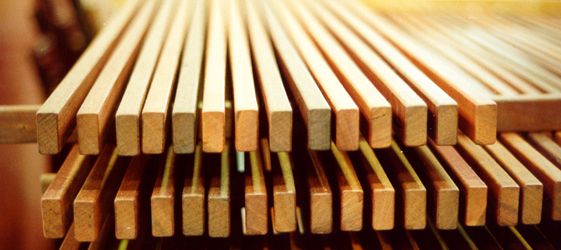 Durability
Our products are made to last through the exclusive use of premium heavy-duty materials and finishes.
Spare Parts
Our products are designed to allow for easy replacement of damaged parts. We provide our customers with the assurance that spare parts will be readily available well into the future.
100% Recyclable
We only use 100% recyclable materials in our products and packaging.
Thoughtful Design
Design quality impacts the lifespan of a product. We are committed to R&D to deliver the best in safety, ergonomics, functionality, low maintenance and vandal-resistance to our clients. Every part is designed thoughtfully in order to make a positive impact in the public environment.
Climate Emergency
Street Furniture Australia, as a corporate partner of the Australian Institute of Landscape Architects, supports the declaration of a Climate and Biodiversity Loss Emergency. The Board will set ambitious new targets, to be announced in 2020, alongside ongoing environmental efforts.